Mini Teachers!
Mini Mrs Mitchell is out in the garden checking on the sunflowers.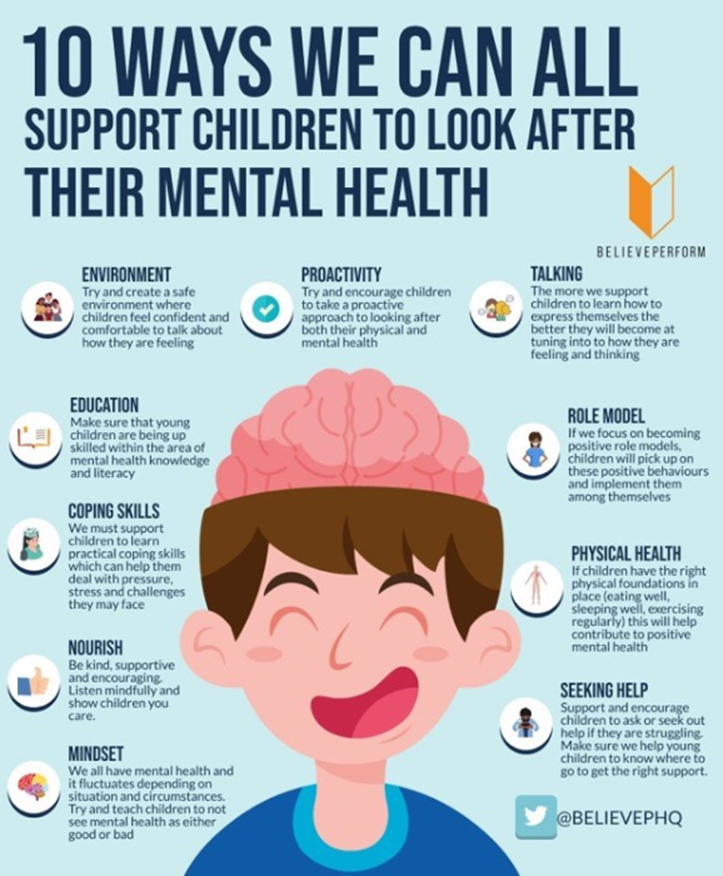 Don't forget to keep an eye out for your class mini teacher! Your teacher will be creating a mini them over the next few weeks and setting you activities to do with the mini them! You can then email us photos of you and your mini teacher to the address below.
miniteacher@griffefield.derby.sch.uk


Home Learning Challenge 11
Reading all your BE posters at the weekend was lovely, you are very inspirational young people!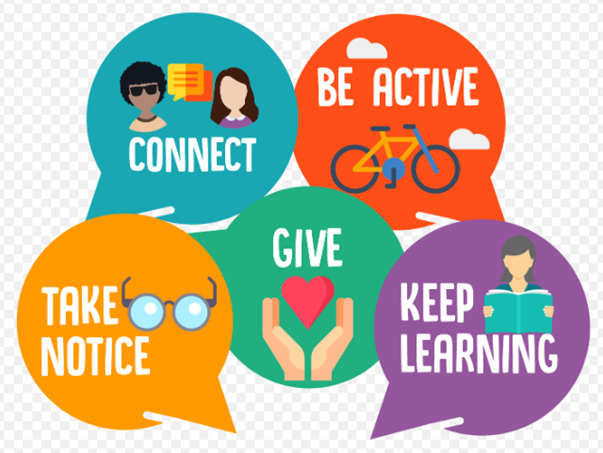 The challenge this week is linked to the 'Off School Bake Off competition'. Follow this link to view the 'offschool' website and look at this document to find out how to enter!
Lots of you, or someone in your family, will have celebrated a birthday during lockdown. Even if you don't enter the Bake Off competition I know you are enjoying lots of baking with your mini teacher. I have attached two cake pdfs, but as always feel free to use your own ideas.
Cake 1
Cake 2
Paper copies are available in the reception area at school. If you think I'm not seeing your amazing work just let me know, if I can I will build you into the route.
Archie and I will be out and about on Saturday and Sunday so display your work in a window for us to spot.
Take care, stay safe, be happy.
Mrs Mitchell



Home Learning Activities
Staff at Griffe Field have provided a wide range of exciting activities for your children to complete during the school closure period. These have been planned to allow children to take part in a variety of challenges (wider than English and Maths) to continue to develop their knowledge and experience of the wider world.
Each year group page will have daily activities, a weekly mini project, spellings and enrichment activity ideas to try out anytime!
These pages will be updated daily. Be sure to check regularly for new activities.
Click the links to find activities for your children.

To access some of the content you will need to log in. See below for the log in details


Daily Streams
As you might already be aware, many celebrities and companies are streaming daily videos for you and your children to watch and take part in. Click the links at the given times to see!
You don't have to watch them live, they can be watched at anytime.
| | |
| --- | --- |
| Time | Description and Link |
| 9.00 am | PE with Joe Wicks. CLICK HERE |
| 9.00 am | BBC Bitesize Daily Lessons for all year groups. Access via BBC iPlayer or the Red Button on your television. Click here for information. |
| 9.30 am | Twinkl EYFS Lesson. CLICK HERE |
| 9.30 am | Wildlife with Steve Backshall (Wednesdays). CLICK HERE |
| 10.00 am | DfE Reception Phonics Lesson CLICK HERE |
| 10.00 am | Maths with Carol Vorderman. CLICK HERE |
| 10.00 am | Twinkl KS1 Lesson. CLICK HERE |
| 10.30 am | DfE Year 1 Phonics Lesson CLICK HERE |
| 11.00 am | English with David Walliams. CLICK HERE |
| 11.00 am | DfE Extra Blending Support for Reception and Y1 Phonics Lesson CLICK HERE |
| 11.00 am | Science with Maddie Moate. CLICK HERE |
| 11.00 am | Live Spelling Lesson – Dyslexia and SEND friendly. CLICK HERE |
| 11.00 am | Twinkl KS2 Lesson. CLICK HERE |
| 11.30 am | Dance with Oti Mabuse. CLICK HERE |
| 12.00 pm | Lunch. Cooking with Jamie Oliver. CLICK HERE |
| 1.00 pm | Music with Myleene Klass. CLICK HERE |
| 2.00 pm | History with Dan Snow. CLICK HERE |
| 4.00 pm | Cookery with Theo Michaels (Mon, Wed, Fri). CLICK HERE |
| 7.00 pm | Daily cartoon drawing lesson with American cartoonist, author and illustrator Steve Harpster. CLICK HERE |


Below are links to other websites, games and activities that you could explore at home.
We aim to update this list regularly as more resources are made available for home use.
-Picture News – Click here for this weeks VIRTUAL ASSEMBLY.

NEW – This week is the 'Puffin Festival of Big Dreams!' It is a 7-day online festival to celebrate the power of imagination. Click here to find out more information and see how you can get involved!
NEW – Click here to find J.K. Rowling's 'The Ickabog' story. It is a story she wrote before the Harry Potter books as a fairy tale style story to read to her children at bedtime. She has now shared this story online for free! Follow the link to read the story.

She is also going to publish this book however she is running a competition where you could be one of the illustrators of the book. Click here to find out how to enter the competition!
Mental Health Awareness Week, we know this is a challenging time for children and adults alike. This year the theme is kindness and the difference being kind can make. Below you will find some links to help your children get involved with the 'Be kind' focus.

We have also included some links for support for children and parents – Please do not forget to be kind to yourselves in these challenging times.

Click here to see the resources.
Young Voices At Home. Click here to register to take part in the Young Voices at Home concert. Listen to the announcement here from the Young Voices conductors.
The Royal Institution has some great videos to help make your home into a science lab! Take part in some of their easy experiments to develop your knowledge about Science!
The Department for Education Online Phonics Lessons for Reception and Year 1. Click here for further information and see the links above in the daily streams for the online streams. This programme will run for 12 weeks.
Royal Crown Derby are running a competition called 'MAKE A MUG, MAKE A DIFFERENCE', aiming to raise money for the NHS Charities Together COVID-19 Urgent Appeal. Click here to find out how to enter.
BBC Bitesize are uploading new content for home learning for all year groups, including a new TV channel, podcasts, videos, and lessons each day online. Beginning Monday at 9:00. Click here to find out more.
Wild Days. Follow the link to find outdoor activities suitable for primary aged children. Each day, new content is shared to provide around an hour of outdoor learning activities for you to complete. You will need to register to access the resources.
Click here to find out how to earn different Blue Peter badges!
Oxford Owl – Follow this link for a variety of resources linking to reading, writing and maths. No log ins or registration required.
Oxford Owl e-books – Click here to access the Oxford Reading Tree ebooks with all the usual characters, Biff, Chip and Kipper as well as the Project X Gang! Register for a free log in and read a range of ebooks, right from the Early Years no word books right up to ORT Stage 20!
Roald Dahl, things to do at home. Follow the link to find videos and activities to do linking to all your favourite Roald Dahl books!
The Scout Association, The Great Indoors. Follow the link to access a range of activities that can develop new skills and have fun inside!
Scholastic Books, books that you could buy to reassure and de-stress children.
Follow this link to the gov.uk website where they have compiled a list of online educational resources for you to use at home.
OffSchool – Click here to see a website full of ideas for your home learning activities. This includes :
-100s of videos created by teachers that demonstrate fun, quality learning opportunities that can be recreated at home.
-Teacher recommended downloadable resources.
-Links to great websites that support families across lots of topics and themes.
The Leaders Award. This competition allows your children to answer the question 'If your were an engineer, what would you do?' You need to design an invention that solves an everyday problem and the winners will have the opportunity for their invention to be made. Follow the link to register. You can find out how to enter this contest and how to present your invention. You will also be able to watch videos and interview engineers too.
The British Science Association are working to contribute to the 'Citizen Science' project. This aims to help prevent deforestation and habitat loss for Spider Monkeys. Scientists are asking people to review video footage from drones to spot the spider monkeys in the rainforest. CLICK HERE to watch the footage and spot them! Also, click here to find out more about this project and how you are helping.
– Author and illustrator Sarah McIntyre is posting videos sharing tutorials on how to draw characters from her books. Follow this link to see.
– Minecraft Educational Edition has some free downloads available for children in the resources section. They are also sharing a daily live coding stream to take part in.
– Learn the basics of Computer Science with code.org Its Code Break program – a free, live weekly webcast where members of the Code.org team teach coding and computer science to children and adults. The team will also be setting weekly challenges for beginners, experienced coders and even students without computers. You can sign up to receive each week's Code Break via email too.
– Fender is offering new users a free three-month subscription to Fender Play. Follow this link to find an online learning platform that teaches you how to get started with playing the guitar, bass and ukulele. Lessons are offered via videos created by trained musicians and guitar instructors and you can pick your favourite genre in order to get a tailored learning plan. To sign up, go to FenderPlay.com or download the Fender Play from the App Store or Google Play. You'll be sent an email with a code to redeem the free membership.
-7 Fun and easy science experiments to do at home.

–WHO Advice on helping children to cope with stress during the COVID-19 outbreak.

-Relax Kids. A letter to families and the Calm Pack e-resource. Activities for families to try to help them come together and feel safe and calm in these challenging times.

-Mental Health and Wellbeing – Follow this link to find helpful resources for parents and children at this challenging time.

-Discovery Education Espresso. Filled with videos, games, activities and more. We use this every day at school so feel free to explore using your home access log in details. Follow this link
–Premier Education – Sign up for free to access a range of resources to support your child's health and wellbeing
–Follow this link to find free resources provided by the National Association of Teachers of Religious Education to support with the children's home learning.
-Scholastic Classroom Magazine. New activities each day linking to a variety of topics. Read e-books, watch videos and get some ideas for different activities you could do. Follow this link.
-Scholastic Learning Hub – Home learning activities can be found and downloaded here.
–Phonics Play. Lots of quick games for children from Nursery to Year Two to practise their sounds, blending and segmenting words and to develop their reading skills. Username – march20 Password – home
–Phonics play comics – decodable comics for Early Years and Key Stage 1 children to read and practise their blending and segmenting.
-Author Oliver Jeffers is reading a book a day on his website. Follow this link to see his latest video
-Virtual Field Trips. Follow this link.
-PawPrint Badges STEM Challenges. Follow this link for lots of ideas linking to Science, Technology, Engineering and Mathematics.
-Nomster Chef. Follow this link for an illustrated recipe book for children to get them excited about cooking.